⭐⭐⭐⭐⭐95% of buyers like this product! 6880 orders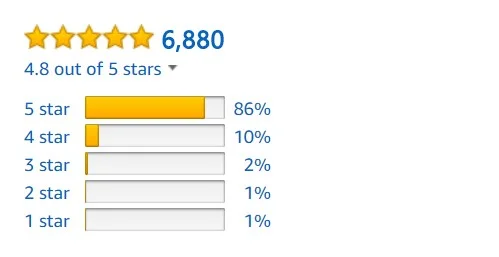 The patented System Mobile from ROTH is a practical helper, which has proven itself for years in everyday life for disabled and elderly people. The mobile handles are quick and easy to fit and just as easy to remove. Both vacuum pads with a diameter of 120 mm can be pressed simply on a flat, non-porous surface, turn on the vacuum rocker -- that's it. The first grab handle that permanently measures the vacuum state -- and thus its own adhesive strength.
Product information: "QuattroPower bathtub with ROTH mobeli armrest and safety display"
The mobile Roth QuattroPower handrail can fix a bathtub with a safety display, without the need for drilling holes to obtain suction. The handle is installed on the bathtub to safely support you when you pull it out of the bathtub. This is the right product if you are older or cannot leave the bathtub alone due to a physical disability. No screws and pins are needed. Just connect the suction hand with the extremely strong vacuum suction cup to the smooth tile on the wall and the front of the smooth tile bathtub. They can be repositioned and removed at any time within a few seconds.
Since it can be moved quickly and easily, several people in the family can use the same handle in different situations. Everyone can choose the most comfortable holding position for themselves, without having to install multiple handles, and without installing damaged tiles.
They can also be carried when traveling, for example, B. Used in the restrooms of other people such as hotels, clinics, etc. All handles can be disassembled and assembled without tools.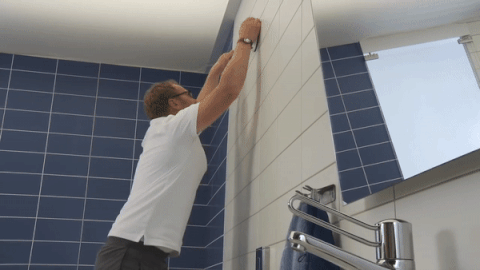 The white suction cup housing and rocker arm are made of high-strength plastic (polyamide 6.6). The black suction cup is made of a special natural rubber-rubber mixture, which has the best holding and adjustment functions even on lighter tiles.
Children and the elderly can use it with confidence
Our guarantee🔒
If the product you choose has any factory defect in your home, according to the consumer agreement, you have the right to replace or return the defect within 7 days. Your purchase is completely safe for us, and we guarantee 100% satisfaction!